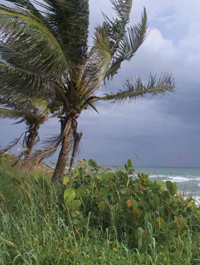 The residents of only three states, Florida, Texas and Louisiana, face the rage of hurricanes more often than North Carolina, which followed South Carolina's lead by passing House Bill 1305. The legislation provides discounts on homeowners insurance to those who retrofit their homes to be stronger and safer during a storm. The program went into effect May 1, 2011.
"Every dollar is important in today's economic climate, and we wanted to make sure homeowners will see discounts for the upgrades they have in place to protect their homes," said North Carolina Insurance Commissioner Wayne Goodwin.
Discounts on wind and hail coverage are based on construction features that help mitigate damage and insurance losses. Homes built in compliance with Institute for Business and Home Safety guidelines receive the largest credits. Discounts also depend on roofing standards and the presence of components such as engineered window shutters. An IBHS-trained inspector must certify that a home has the features necessary to obtain the credits.
"The North Carolina Department of Insurance wants homeowners to know they can be rewarded if they build or upgrade their homes to be more resistant to hurricane damage," said Kerry Hall, director of public information for the North Carolina Department of Insurance. "The program is available to homes covered under homeowners policies and dwelling policies in designated territories. You should contact your insurance company or agent to find out if you qualify for these hurricane mitigation credits."
Both programs in the Carolinas clearly work to benefit residents who live along the coastline. After all, who knows when they'll feel the effects of the next Hurricane Ginger, which spent nearly four weeks in the Atlantic before coming ashore in North Carolina. Who can tell for sure when there will be another Hurricane Donna, which punished the East Coast from Florida to New England in 1960?
North Carolina residents who want to find out if they qualify for reduced insurance rates should visit ncjua-nciua.org/html/uw.htm.