About halfway between Wilmington and Myrtle Beach lies a town that, despite its steady growth, has managed to preserve its rural, small-town, coastal character.Shallotte, with a central location in Brunswick County and close proximity to the county's beaches, is attracting ever-increasing numbers of retirees and investors.
The Shallotte area presents an array of terrain, from rolling woodlands to tidal marshes. Along the Shallotte River, osprey and egret thrive.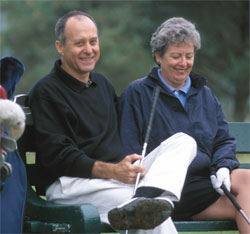 Natural wealth, lower-than-average taxes and still-reasonable property prices combine to make land in Shallotte a favorable investment.
People might visit the area for other reasons, however. According to an ancient Native American legend, the waters of the Shallotte Inlet, located about seven miles down river from the town, allegedly have special healing powers, possibly due to the presence of a type of reed or brush not known to grow anywhere else.
The gateway to Holden Beach, Ocean Isle Beach and Sunset Beach, Shallotte, established in 1899, is just minutes from Calabash, "The Seafood Capital of the World." Not to be outdone by its neighbor, Shallotte offers a variety of chain and local restaurants.
Whether you're craving Mexican, a grilled rib eye or the local catch of the day, you'll be able to find a restaurant to satisfy your hunger in Shallotte. If you would rather do the cooking yourself, various seafood stands offer fresh shrimp, scallops, crabs and fish. Since Shallotte serves the nearby islands, it offers a wide choice of grocery stores, banks, shops and legal and financial services. Nearby Wilmington provides the amenities of a larger city.
For a taste of history, a visit to nearby Fort Fisher reveals the last Confederate stronghold to fall to the Union army. Although the Atlantic Ocean has reclaimed much of the fort, the site still has the largest collection of earthworks in the South.
The Shallotte area offers a large number of golf courses. Shallotte alone has courses ranging from Brunswick County's original course, Brierwood Golf Club, to a recent Arnold Palmer design, Rivers Edge Golf Course.
For outdoor enthusiasts, all manner of water sports abound. Quail, wild turkey, deer, ducks and other native and migratory species provide challenging sport, and, for anglers, opportunities to take both freshwater and saltwater fish seem almost limitless.