Make an Entrance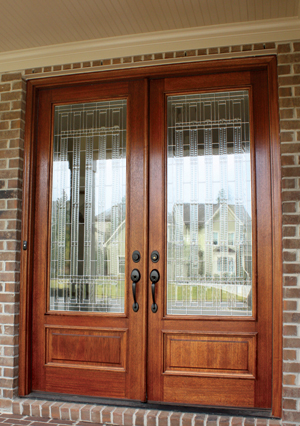 DSA Master Crafted Doors has been designing and creating unique, innovative and virtually hurricane-proof doors for high-end homes for more than a decade, serving the needs of distributors and contractors up and down the East Coast and as far west as Texas.
Headquartered in Raleigh, DSA recently opened a new showroom in Wilmington, North Carolina, giving its dealers and builders another opportunity to provide their customers with a firsthand look at the company's high-quality windows and doors.
After all, few aspects of a home are more inviting than a beautiful door. Designed not only to enhance the home's facade but to welcome friends, the front door is the centerpiece of the entryway, revealing the personality of the house and of the family that lives inside.
According to Marketing Manager/Creative Director Cristina Avgerinos, DSA plans to open additional showrooms throughout North Carolina and South Carolina, an ideal region of the country to show off its newly-qualified hurricane-rated doors. Many of DSA's doors have a Design Pressure rating of 50, which means they can withstand winds of up to 173 mph, well above the minimum wind speed of an earth-shaking Category 5 hurricane.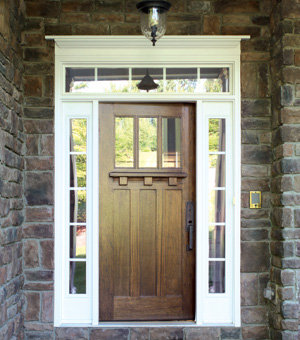 Available in dozens of styles, the doors are carefully handcrafted of hardwood laminated veneer lumber core, their beauty surpassed only by their stability and resistance to warping. Most of the doors are mahogany or knotty alder, with a variety of stain options, ranging from natural to mahogany to light oak to dark oak. In addition to its already large selection of standard doors, DSA creates custom designs for clients, in some cases using walnut or oak.
According to Avgerinos, DSA Master Crafted Doors sells four categories of doors: solid panel, true divided light, leaded glass and decorative irons.
Designs from the renaissance collection include the Seville and the Barcelona, which add a Spanish influence. The Wakefield collection offers doors with intricate glass inserts, while the Milan evokes a modern Italian feel. DSA's Tiffany doors are worthy of their namesake and the High Country collection offers more than 20 distinct styles, from plain rustic to classic elegance and everything in between.
Glass is an important element in many of DSA Master Crafted Doors' designs, and a variety of options are available, including Clear, Clear Bevel, Seedy, Flemish and Glue Chip. Each type of glass finish lends style to the door and allows light to trickle or – if the homeowner prefers, roar – into the home.
DSA Master Crafted Doors also offers a selection of beautiful decorative leaded-glass windows, suitable for bathrooms or as a unique accent. The styles range from plain and classic to modern and colorful and all are also rated at DP 50.
The manufacturing facility and showroom are located at 10681 World Trade Blvd. in Raleigh. The newest showroom is at 3001 Flight Path Drive #5 in Wilmington. For more information and photos, visit www.dsadoors.com.
Photography provided by DSA Master Crafted Doors