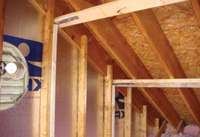 Staying true to your word can make or break your business, and Compass Designs, a general and electrical contractor serving Horry, Marion and Georgetown counties in South Carolina, has repeatedly proven that it is up to the task.
"Instilling trust is important, and it is how we operate," said Dan Bowden, co-owner of Compass Designs. "It is how we acquire most of our new customers." In business, word-of-mouth can be a powerful force. For example, a recent Compass Designs customer can attest to the importance of a stellar reputation.
"I am a widow and my neighbor, who I trust, told me to use Compass Designs for my new roof," said Helen Hackett of Myrtle Beach. "So I did and I can't be happier. I've enjoyed working with them immensely and have already recommended them, which resulted in three other jobs. I would definitely use them again for work, and I have relied on all of their recommendations."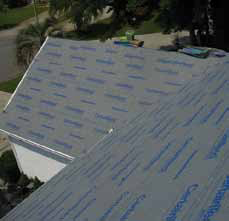 Compass Designs can provide a variety of services.
"We are well-trained and have an established record," said Bowden. "We have a set of partnerships and are even backed by CertainTeed, which warranties our product for up to 25 years. Contractors can't buy into this type of warranty. To gain CertainTeed, you have to have an established record."
Bowden and co-owner Brad Stone also are certified wind inspectors for the SC Safe Home program, which offers grant money and insurance discounts and rebates to residents of coastal South Carolina counties who have work done that helps hurricane proof their homes.
"The SC Safe Home program is our primary focus right now, and we want homeowners to realize how simple the application and inspection process really is," said Bowden. "Our inspections typically take one-and-a-half hours. We help the homeowner find the answers they need. We don't leave until everything on the application is complete so the homeowner can mail the application that day."
Ray L. Weaver, president of the homeowners association at Woodlake Village, a senior community in Murrells Inlet, South Carolina, trusts community and personal business to Compass Designs.
"We have more than 400 homes that contribute to our community, and we chose Compass Designs over other companies. It was important that we have a company that is agreeable to pricing, service, skills and customer satisfaction and is willing to adapt to our needs, even at the last minute," he said. "The staff at Compass Designs did this and without changing the price at all. Some residents have already utilized the SC Safe Home program for retrofits. Since our experience with Compass Designs as a community, I hired them for our home inspection and have submitted our application. Their skill level is great and attention to detail is exceptionally good. We would definitely recommend Compass Designs to other communities and individuals."
To learn how Compass Designs can help on your next home renovation, to find out if you qualify for a grant of up to $5,000 or to schedule your wind mitigation inspection, call (843) 602-4500 or email sales@compassdesignsllc.com.